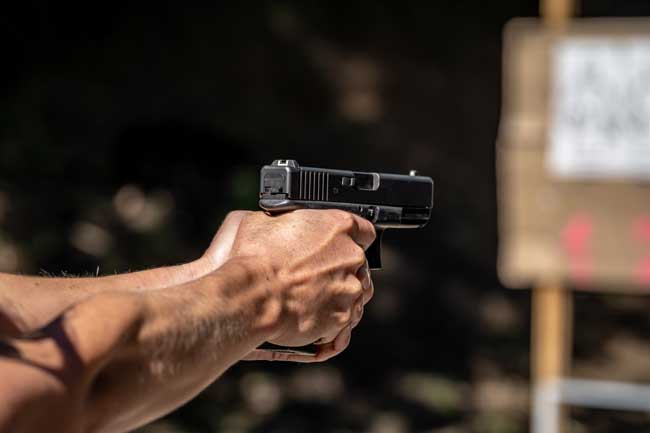 Progressive Pistol Concepts
This is one of my favorite classes to teach.
I combined all of my favorite drills that have been the most useful to me into one 8 hour class and have been slowly refining it as my shooting has developed.
This class is all about the ability to adjust your trigger control and vision to the difficulty of the target.  We'll work on individual targets of varying difficulty, then managing recoil for multiple shots, and target transitions.  The class ends with a steel challenge style mini-stage with a mix of paper and steel targets spread across the bay to incorporate all of the skills we've worked on during the day.
This class will hold you to a very high accuracy standard, but equip you with the tools to succeed.
This class does not spend any time teaching how to draw, reload, or clear malfunctions.  If you are not already proficient in weapon handling, my Pistol Foundations class would be ideal for you.
Round Count: 400